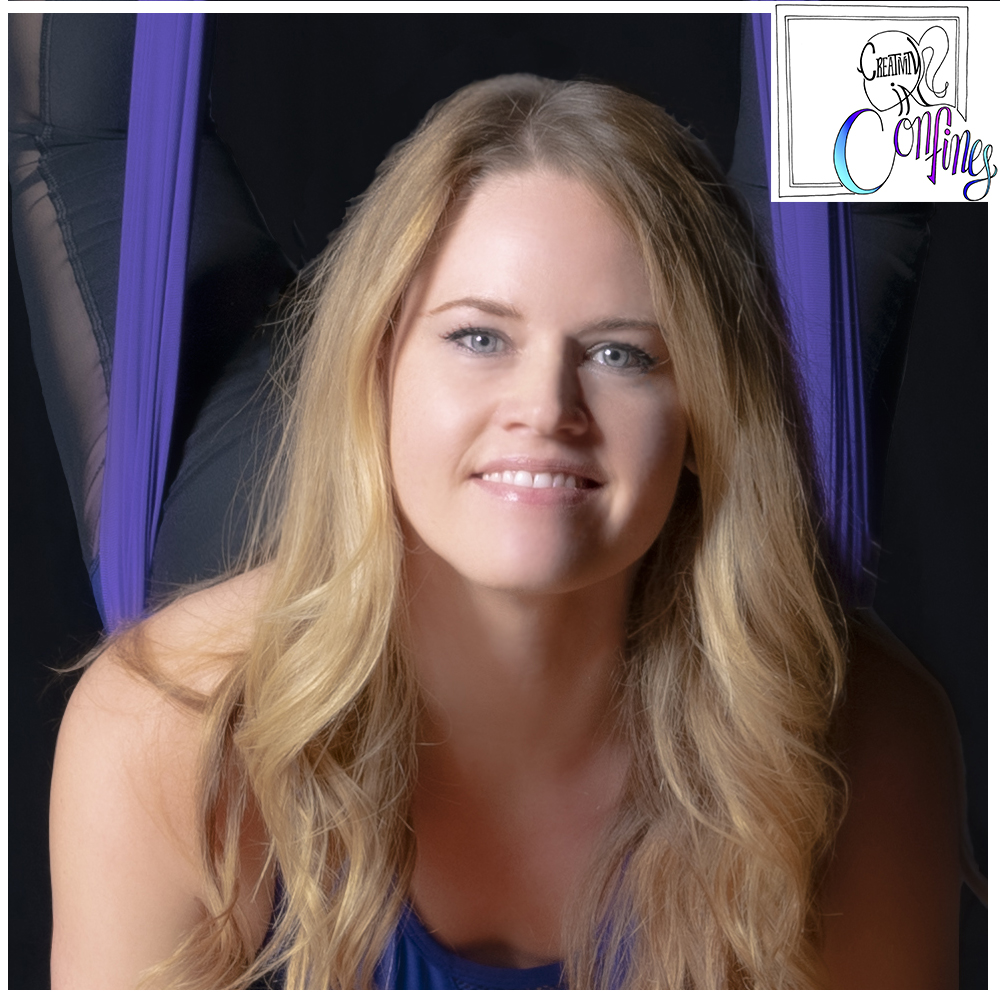 Episode 10: Kimberely Simonetti on Owning a Small Business and Up Flying Yoga
May 8th, 2020 by Creativity in Confines
On this episode of Creativity in Confines Up Flying Yoga studio owner Kimberely Simonetti discusses the current challenges of owner a fitness based business during a pandemic. She shares about what led her to create UP and the ways she continues to put the health and wellness of the community at the center of what she's doing now and will do as restrictions ease. 
A Little More About Kim: 
Celebrity Trainer Kimberely Simonetti, E-RYT, RPYT, Creator and Founder of Up Flying Yoga™, is Yoga Doctor™ certified, Yoga Medicine™trained and a member of the International Yoga Association of Yoga Therapy. Kimberely has spent over 10,000 hours defying gravity creating Up Flying Yoga™ and Up Fly Aerial Dance™ as she is best known for her strong belief in the therapeutic power of Aerial Yoga Arts.
Whether you are attending her classes or you are a teacher in training, Kimberely brings a playful spirit as she guides every kind of individual in exploring and developing their Aerial wings. She customizes every experience based on each practictioner's needs to ensure personal growth.
Kimberely shares her craft outside of Up Flying Yoga™ through New Beauty Magazine, US Weekly, BuzzFeed, MSN Dance Nation, Mythbusters, MTV, VH1, Forbes, Basketball Wives LA, Yoga Journal Live, Goop  and Choreographer for shows Live it UP, DJ DragonFly and Los Angeles' Aerial Troupe, The Lovely Hearts.
For more ways to stay creative both for yourself and the ways you can give back, follow @CreativityinConfinesPodcast on Instagram. Thank you for subscribing and rating this podcast on Apple Podcasts, Spotify, or wherever you listen to podcasts!
If you have some creative ways you're utilizing your time while staying home, finding ways to give back or just fun things to share, send me an e-mail to CreativityinConfines@gmail.com
Share
|
Download(

Loading

)